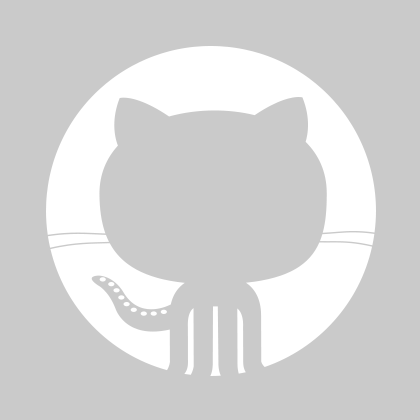 bits/xopen_lim.h (included by limits.h if __USE_XOPEN) defines
NL_NMAX, but this constant was removed in the 2008 edition of POSIX so
should not be defined in that case.  This patch duly disables that
define for __USE_XOPEN2K8.  It remains enabled for __USE_GNU to avoid
affecting sysconf (_SC_NL_NMAX), the implementation of which uses
"#ifdef NL_NMAX".

Tested for x86_64 and x86 (testsuite, and that installed stripped
shared libraries are unchanged by the patch).

	[BZ #19929]
	* include/bits/xopen_lim.h (NL_NMAX): Do not define if
	[__USE_XOPEN2K8 && !__USE_GNU].
	* conform/Makefile (test-xfail-XOPEN2K8/limits.h/conform): Remove
	variable.
Permalink
Type

Name

Latest commit message

Commit time

..
Failed to load latest commit information.
arpa
Dec 17, 2014
bits
Apr 8, 2016
gnu
Jan 4, 2016
net
Dec 16, 2014
netinet
Jun 17, 2015
programs
Jan 4, 2016
protocols
Nov 12, 1998
rpc
Sep 3, 2015
rpcsvc
Apr 19, 2007
sys
Mar 8, 2016
aio.h
Feb 26, 2012
aliases.h
Jan 8, 2012
alloca.h
Feb 24, 2015
argp.h
Dec 28, 2000
argz.h
May 24, 2012
assert.h
Nov 24, 2014
atomic.h
Jan 4, 2016
byteswap.h
Apr 10, 1998
caller.h
Jan 4, 2016
complex.h
Sep 4, 2013
cpio.h
Dec 11, 2014
ctype.h
Sep 3, 2015
des.h
Mar 24, 1998
dirent.h
Oct 15, 2015
dlfcn.h
Oct 15, 2015
elf.h
Nov 21, 2012
endian.h
Mar 30, 2001
envz.h
Aug 4, 2002
err.h
Aug 3, 2002
errno.h
Nov 24, 2014
error.h
Jun 21, 1997
execinfo.h
Jan 8, 2012
fcntl.h
Mar 20, 2016
features.h
Feb 18, 2016
fenv.h
Sep 15, 2015
fmtmsg.h
Dec 11, 2014
fnmatch.h
Feb 26, 2012
fpu_control.h
Nov 23, 1999
ftw.h
Jun 21, 1997
gconv.h
Nov 18, 1997
getopt.h
Mar 9, 2004
getopt_int.h
Mar 9, 2004
glob.h
Feb 26, 2012
gmp.h
Mar 14, 2003
gnu-versions.h
Jan 4, 2016
grp.h
Feb 26, 2012
gshadow.h
Apr 23, 2009
iconv.h
Aug 21, 1999
ifaddrs.h
Nov 24, 2014
ifunc-impl-list.h
Jan 4, 2016
inline-hashtab.h
Jan 4, 2016
langinfo.h
Feb 27, 2012
libc-internal.h
Oct 29, 2015
libc-symbols.h
Jan 4, 2016
libgen.h
Jun 21, 1997
libintl.h
May 24, 2012
libio.h
Sep 4, 2015
limits.h
Jan 4, 2016
link.h
Jan 4, 2016
list.h
Jan 4, 2016
locale.h
Feb 26, 2012
malloc.h
Feb 7, 2009
math.h
Nov 20, 2015
mcheck.h
Aug 4, 2002
memory.h
Jun 21, 1997
mntent.h
May 31, 2012
monetary.h
Feb 27, 2012
mqueue.h
Jun 17, 2015
netdb.h
Jun 12, 2015
netgroup.h
Jun 21, 1997
nl_types.h
Dec 22, 1997
nss.h
Oct 2, 2015
nsswitch.h
Jun 21, 1997
obstack.h
Aug 4, 2002
poll.h
Aug 21, 2000
printf.h
Apr 4, 2016
pthread.h
Jun 17, 2015
pty.h
Oct 24, 2004
pwd.h
Oct 2, 2015
regex.h
Feb 26, 2012
resolv.h
Nov 24, 2014
rounding-mode.h
Jan 4, 2016
sched.h
Mar 7, 2016
scratch_buffer.h
Jan 4, 2016
search.h
Jun 17, 2015
set-hooks.h
Jan 4, 2016
setjmp.h
Oct 15, 2015
sgtty.h
Jun 21, 1997
shadow.h
Jan 8, 2012
shlib-compat.h
Jan 4, 2016
signal.h
Oct 15, 2015
spawn.h
Oct 1, 2000
stab.h
Jun 21, 1997
stackinfo.h
Jan 4, 2016
stap-probe.h
Jan 4, 2016
stdc-predef.h
Jan 4, 2016
stdio.h
Jul 9, 2015
stdio_ext.h
May 24, 2012
stdlib.h
Nov 24, 2015
string.h
Feb 18, 2016
strings.h
Jun 21, 1997
stropts.h
Feb 26, 2012
stubs-prologue.h
Oct 11, 2002
syscall.h
Jun 21, 1997
sysexits.h
Jun 21, 1997
syslog.h
Jun 21, 1997
tar.h
Jun 21, 1997
termios.h
Feb 26, 2012
tgmath.h
Sep 6, 1998
time.h
Jun 11, 2013
ttyent.h
Jun 17, 2015
uchar.h
Feb 26, 2012
ucontext.h
Oct 12, 1999
ulimit.h
Feb 26, 2012
unistd.h
Mar 7, 2016
utime.h
Feb 26, 2012
utmp.h
Jan 8, 2012
values.h
Jan 4, 2016
wchar.h
Nov 24, 2015
wctype.h
Jun 5, 2015
wordexp.h
Feb 26, 2012
xlocale.h
Jun 21, 1997