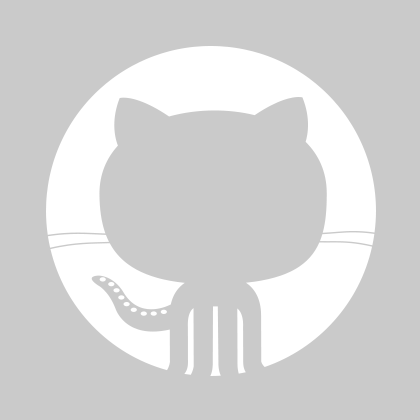 Current Linux posix_spawn spawn do not test if the pid argument is
valid before trying to update it for success case.  This patch fixes
it.

Tested on x86_64 and i686.

	* sysdeps/unix/sysv/linux/spawni.c (__spawnix): Fix invalid memory
	access where posix_spawn success and pid argument is null.
	* posix/tst-spawn.c (do_test): Add posix_spawn null pid argument for
	success case.
Permalink
Type

Name

Latest commit message

Commit time

..
Failed to load latest commit information.
bits
Jan 4, 2016
rxspencer
Jan 8, 2009
sys
Jan 4, 2016
BOOST.tests
Dec 27, 2003
Depend
Jul 29, 2000
Makefile
Mar 7, 2016
PCRE.tests
Nov 25, 2004
PTESTS
Nov 26, 2003
PTESTS2C.sed
Nov 13, 2003
TESTS
Jan 18, 2000
TESTS2C.sed
May 3, 1997
Versions
Jun 12, 2015
_exit.c
Jan 4, 2016
alarm.c
Jan 4, 2016
annexc.c
Jan 4, 2016
bsd-getpgrp.c
Jan 4, 2016
bug-ga1.c
Feb 21, 2004
bug-ga2.c
Feb 23, 2004
bug-getopt1.c
Apr 8, 2010
bug-getopt2.c
Apr 8, 2010
bug-getopt3.c
Apr 8, 2010
bug-getopt4.c
Apr 8, 2010
bug-getopt5.c
Apr 8, 2010
bug-glob1.c
Oct 1, 2004
bug-glob2.c
Jan 4, 2016
bug-glob3.c
Mar 24, 2010
bug-regex1.c
Feb 7, 2001
bug-regex10.c
Jan 4, 2016
bug-regex11.c
Jan 4, 2016
bug-regex12.c
Jan 4, 2016
bug-regex13.c
Jan 4, 2016
bug-regex14.c
Jan 4, 2016
bug-regex15.c
Dec 13, 2002
bug-regex16.c
Jan 16, 2003
bug-regex17.c
Jan 4, 2016
bug-regex18.c
Jan 4, 2016
bug-regex19.c
Jan 4, 2016
bug-regex2.c
Jan 4, 2016
bug-regex20.c
Jan 4, 2016
bug-regex21.c
Jan 4, 2016
bug-regex22.c
Jan 4, 2016
bug-regex23.c
Jan 4, 2016
bug-regex24.c
Nov 15, 2004
bug-regex25.c
Jan 4, 2016
bug-regex26.c
Jan 4, 2016
bug-regex27.c
Jan 4, 2016
bug-regex28.c
Jan 4, 2016
bug-regex29.c
Nov 15, 2009
bug-regex3.c
Jan 4, 2016
bug-regex30.c
Jan 4, 2016
bug-regex31.c
Nov 25, 2014
bug-regex31.input
Oct 12, 2010
bug-regex32.c
May 28, 2011
bug-regex33.c
Jan 4, 2016
bug-regex34.c
Jan 4, 2016
bug-regex35.c
Jan 4, 2016
bug-regex36.c
Jan 4, 2016
bug-regex4.c
Jan 4, 2016
bug-regex5.c
May 16, 2013
bug-regex6.c
Jan 4, 2016
bug-regex7.c
Jan 4, 2016
bug-regex8.c
Jan 4, 2016
bug-regex9.c
Jan 4, 2016
confstr.c
Jan 4, 2016
cpio.h
Jan 4, 2016
environ.c
Dec 14, 2005
execl.c
Mar 7, 2016
execle.c
Mar 7, 2016
execlp.c
Mar 7, 2016
execv.c
Jan 4, 2016
execve.c
Jan 4, 2016
execvp.c
Jan 4, 2016
execvpe.c
Mar 7, 2016
fexecve.c
Jan 4, 2016
fnmatch.c
Jan 4, 2016
fnmatch.h
Jan 4, 2016
fnmatch_loop.c
Jan 4, 2016
fork.c
Jan 4, 2016
fpathconf.c
Jan 4, 2016
gai.conf
Sep 28, 2012
gai_strerror.c
Jan 4, 2016
get_child_max.c
Jan 4, 2016
getaddrinfo.c
Jan 4, 2016
getconf-speclist.c
Jan 4, 2016
getconf.c
Jan 4, 2016
getegid.c
Jan 4, 2016
geteuid.c
Jan 4, 2016
getgid.c
Jan 4, 2016
getgroups.c
Jan 4, 2016
getopt.c
Jan 4, 2016
getopt.h
Jan 4, 2016
getopt1.c
Jan 4, 2016
getopt_init.c
Jan 4, 2016
getopt_int.h
Jan 4, 2016
getpgid.c
Jan 4, 2016
getpgrp.c
Jan 4, 2016
getpid.c
Jan 4, 2016
getppid.c
Jan 4, 2016
getresgid.c
Jan 4, 2016
getresuid.c
Jan 4, 2016
getsid.c
Jan 4, 2016
getuid.c
Jan 4, 2016
glob.c
Jan 4, 2016
glob.h
Jan 4, 2016
glob64.c
Jan 4, 2016
globtest.c
Jan 4, 2016
globtest.sh
Jan 7, 2016
group_member.c
Jan 4, 2016
init-posix.c
Dec 14, 2005
nanosleep.c
Jan 4, 2016
pathconf.c
Jan 4, 2016
pause.c
Jan 4, 2016
posix-conf-vars.h
Jan 4, 2016
posix-conf-vars.list
Dec 29, 2014
posix-envs.def
Jan 4, 2016
posix_madvise.c
Jan 4, 2016
pread.c
Jan 4, 2016
pread64.c
Jan 4, 2016
ptestcases.h
Nov 26, 2003
pwrite.c
Jan 4, 2016
pwrite64.c
Jan 4, 2016
re_comp.h
Jan 4, 2016
regcomp.c
Jan 4, 2016
regex.c
Jan 4, 2016
regex.h
Jan 4, 2016
regex_internal.c
Jan 4, 2016
regex_internal.h
Jan 4, 2016
regexbug1.c
Dec 11, 2014
regexec.c
Jan 4, 2016
runptests.c
Jan 4, 2016
runtests.c
Jul 28, 2007
sched.h
Jan 4, 2016
sched_cpualloc.c
Jan 4, 2016
sched_cpucount.c
Jan 4, 2016
sched_cpufree.c
Jan 4, 2016
sched_getaffinity.c
Jan 4, 2016
sched_getp.c
Jan 4, 2016
sched_gets.c
Jan 4, 2016
sched_primax.c
Jan 4, 2016
sched_primin.c
Jan 4, 2016
sched_rr_gi.c
Jan 4, 2016
sched_setaffinity.c
Jan 4, 2016
sched_setp.c
Jan 4, 2016
sched_sets.c
Jan 4, 2016
sched_yield.c
Jan 4, 2016
setgid.c
Jan 4, 2016
setpgid.c
Jan 4, 2016
setpgrp.c
Jan 4, 2016
setresgid.c
Jan 4, 2016
setresuid.c
Jan 4, 2016
setsid.c
Jan 4, 2016
setuid.c
Jan 4, 2016
sleep.c
Jan 4, 2016
spawn.c
Jan 4, 2016
spawn.h
Jan 4, 2016
spawn_faction_addclose.c
Feb 19, 2016
spawn_faction_adddup2.c
Feb 19, 2016
spawn_faction_addopen.c
Feb 19, 2016
spawn_faction_destroy.c
Jan 4, 2016
spawn_faction_init.c
Jan 4, 2016
spawn_int.h
Feb 19, 2016
spawn_valid_fd.c
Feb 19, 2016
spawnattr_destroy.c
Jan 4, 2016
spawnattr_getdefault.c
Jan 4, 2016
spawnattr_getflags.c
Jan 4, 2016
spawnattr_getpgroup.c
Jan 4, 2016
spawnattr_getschedparam.c
Jan 4, 2016
spawnattr_getschedpolicy.c
Jan 4, 2016
spawnattr_getsigmask.c
Jan 4, 2016
spawnattr_init.c
Jan 4, 2016
spawnattr_setdefault.c
Jan 4, 2016
spawnattr_setflags.c
Jan 4, 2016
spawnattr_setpgroup.c
Jan 4, 2016
spawnattr_setschedparam.c
Jan 4, 2016
spawnattr_setschedpolicy.c
Jan 4, 2016
spawnattr_setsigmask.c
Jan 4, 2016
spawni.c
Jan 4, 2016
spawnp.c
Jan 4, 2016
sysconf.c
Jan 4, 2016
tar.h
Jan 4, 2016
test-vfork.c
Jun 8, 2013
testcases.h
Jan 18, 2000
testfnm.c
Jan 14, 2011
times.c
Jan 4, 2016
transbug.c
Jun 6, 2013
tst-boost.c
Jan 4, 2016
tst-chmod.c
Jan 4, 2016
tst-cpucount.c
Jun 16, 2009
tst-cpuset.c
Jul 29, 2007
tst-dir.c
Feb 22, 2016
tst-exec-static.c
Jan 10, 2013
tst-exec.c
Jan 4, 2016
tst-execl1.c
Feb 23, 2005
tst-execl2.c
Feb 23, 2005
tst-execle1.c
Dec 27, 2005
tst-execle2.c
Dec 27, 2005
tst-execlp1.c
Feb 23, 2005
tst-execlp2.c
Feb 23, 2005
tst-execv1.c
Feb 23, 2005
tst-execv2.c
Feb 23, 2005
tst-execve1.c
Feb 23, 2005
tst-execve2.c
Feb 23, 2005
tst-execvp1.c
Mar 7, 2016
tst-execvp2.c
Mar 7, 2016
tst-execvp3.c
Mar 7, 2016
tst-execvp4.c
Mar 7, 2016
tst-execvpe1.c
Mar 7, 2016
tst-execvpe2.c
Mar 7, 2016
tst-execvpe3.c
Mar 7, 2016
tst-execvpe4.c
Mar 7, 2016
tst-execvpe5.c
Mar 8, 2016
tst-execvpe6.c
Mar 7, 2016
tst-fnmatch.c
Jan 4, 2016
tst-fnmatch.input
Jan 4, 2016
tst-fnmatch2.c
Jan 14, 2011
tst-fnmatch3.c
Jan 4, 2016
tst-fork.c
Jan 4, 2016
tst-getaddrinfo.c
Jan 4, 2016
tst-getaddrinfo2.c
Oct 6, 2004
tst-getaddrinfo3.c
Apr 30, 2006
tst-getaddrinfo4.c
Jan 4, 2016
tst-getaddrinfo5.c
Jan 4, 2016
tst-getconf.sh
Jan 7, 2016
tst-getopt_long1.c
Dec 2, 2014
tst-gnuglob.c
Jan 4, 2016
tst-mmap-offset.c
Jan 4, 2016
tst-mmap.c
Nov 5, 2014
tst-nanosleep.c
Jan 4, 2016
tst-nice.c
Jan 4, 2016
tst-pathconf.c
Jan 4, 2016
tst-pcre.c
Jan 4, 2016
tst-posix_spawn-fd.c
Feb 19, 2016
tst-preadwrite.c
Jan 4, 2016
tst-preadwrite64.c
Jan 4, 2016
tst-regex.c
Jan 4, 2016
tst-regex2.c
Dec 10, 2004
tst-regexloc.c
Jan 4, 2016
tst-rfc3484-2.c
Nov 12, 2014
tst-rfc3484-3.c
Nov 12, 2014
tst-rfc3484.c
Nov 12, 2014
tst-rxspencer-no-utf8.c
Feb 14, 2014
tst-rxspencer.c
Jan 4, 2016
tst-spawn-static.c
Jan 10, 2013
tst-spawn.c
Mar 20, 2016
tst-spawn2.c
Mar 7, 2016
tst-sysconf.c
May 10, 2012
tst-truncate.c
Jan 4, 2016
tst-truncate64.c
Jan 4, 2016
tst-vfork1.c
Jan 4, 2016
tst-vfork2.c
Jan 4, 2016
tst-vfork3.c
Jan 4, 2016
tst-waitid.c
Jan 4, 2016
tstgetopt.c
Sep 6, 2000
uname-values.h
Jan 4, 2016
uname.c
Jan 4, 2016
unistd.h
Jan 4, 2016
vfork.c
Jan 4, 2016
wait.c
Jan 4, 2016
wait.h
Nov 27, 1996
wait3.c
Jan 4, 2016
wait4.c
Jan 4, 2016
waitid.c
Jan 4, 2016
waitpid.c
Jan 4, 2016
wordexp-test.c
Jan 4, 2016
wordexp-tst.sh
Jan 7, 2016
wordexp.c
Jan 4, 2016
wordexp.h
Jan 4, 2016