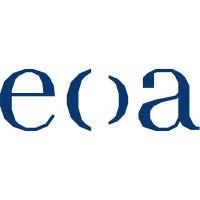 Edition Open Access
Code related to the Edition Open Access Publication Infrastructure
Pinned repositories
Repositories
A small script for generating LaTeX frontmatters for chapter downloads.

Experimental implementation. Aims to replace relational database/django by xml technologies

The conversion workflow scripts for creating epub and Django XML input files

Edition Open Access Website - new webdesign, old publication format

Publication platform component

Django application for display of EOA authors

Django app for displaying forthcoming books

Document model for Edition Open Access

Design files for EOA publication platform

manage dependencies between git repositories (poor mans "git submodules")

Various smaller files for EOA.

Manual for the Edition Open Access

Configuration for XMLmind

Django app for EOA series info

XeLaTeX class for EOA publications

First version of the Edition Open Access Publication Platform

Django application for registering and displaying EOA projects

Build OPDS catalog files. Will be integrated in Django.

Helper scripts for Hyperimage

Hyperimage viewer for Edition Open Access

Django app for some CSS/JS features

Jupyter notebook for impact measurements

A Python module to find entries in a bibtex database.
Most used topics
Loading…
People
This organization has no public members. You must be a member to see who's a part of this organization.