WIlsON modules
Overview of available WIlsON modules
Interactivity
Thanks to the plotly package, several plots are available as interactive versions offering a range of additional options:
Zoom / pan plot (either via UI or directly in plot)
Mouse-over popup text box containing information of the selected feature
Download currently selected viewport
It should be noted that the plotly versions are slower and more demanding on the processing power than the default ggplot2 versions.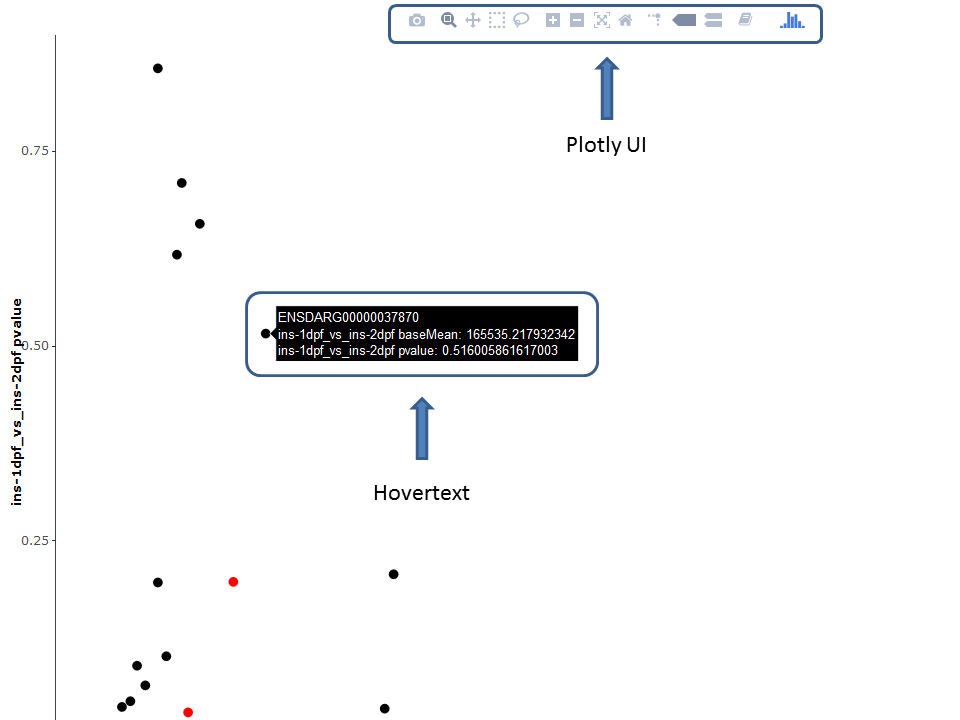 Specific Help
All interfaces include an interactive help section. Click on for a step by step tour on how to use the current interface.
Further details considering specific interface elements are available with the symbols.